LegalISP - General Terms
The following prices and terms apply to businesses only. If you are a consumer, please use our contact page to enquire about consumer terms and pricing.
Charges

Our Domain Name registration fees are illustrated below;

.co.uk annual registration :- £6.00 GBP plus VAT
.com annual registration :- £20.00 GBP plus VAT

Please call if you are interested in other domain registrations.

In addition, we also offer managed hosting services at a cost of £150.00 GBP + VAT, which includes;

Domain Name Services and management
Web site hosting
eMail hosting

Hosting charge reductions are available for the second and subsequent domains allied to a main domain.
Reductions are also available if only Web or email hosting is required.
Domain renewals are charged in addition to the hosting services.
You will be notified a month in advance of any changes to these charges.

The domain will not be assigned to you until payment is received in full.

Domain Name Services

Changes to your domain are carried out by our technicians at no extra cost, other than any third party charges we might incurr. Such changes include, but are not limited to;
Registration information
IP address changes etc
Changes are normally carried out within 8 working hours of a written or email request from a suitably authorised individual.
Customer Support
Our Support desk can be contacted as follows;
By email - support@LegalISP.net
By phone - (A number will be provided when you sign up with us).
Support is available during business hours 9:00am to 5:00pm 5 days a week, excluding Bank Holidays.
Terms of Registration
We are a member of Nominet, the UK domain name registrar.
As such, all .UK domain names we register are subject to a contract with Nominet.
A copy of Nominetís Terms of Domain Name Registration can be read by clicking the logo below.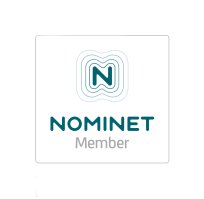 Complaints
Should you have a complaint about our service, please follow the steps below;
In the first instance, contact Technical Support - details above.
If you are still not satisfied, please contact Bryn Foulkes on 07942 922 796
Your final recourse is to follow the Nominet Complaints procedure